Supreme EPE Foam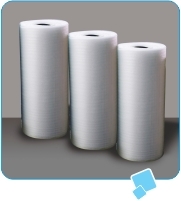 Supreme EPE Foam
Product Description
Formerly: Profil /Litelon
High performance product for virtually allpackaging and cushioning requirements...
PROTEClitelon is a general purpose,non-crosslinked, expanded polyethylene foam (EPE / PE) of aclosed-cell structure. It fulfils your requirements for packaging,transportation and marketing objectives that are functional andcost-effective. PROTEClitelon expanded polyethylene foam (EPE /PE) is available in EPE foam sheets and EPEfoam roll forms. Above all, PROTEClitelon (EPE /PE) ensures total protection of your product.
Features :
Durable, light weight & non dusting
Flexible & elastic - Easy to cut, fabricate, wrap around, insert or seal
Can take care of multiple shocks unlike rigid foams
Non-toxic & odorless. No CFC/HCFC gases are used during production
PROTE Clitelon (EPE / PE) is 100% recyclable environment friendly foams
Offers excellent resistance to moisture, fungi & chemicals
PROTE Clitelon (EPE / PE) has high buoyancy and relatively higher mechanical strength
Special HMHD film laminated foams, anti-static PE foams, mattress foam also available
Applications :
Packaging solutions: Dust covers, bubble wrap, corner pads, support pads, PE packaging buffers, encapsulation blocks, display usage etc.
Anti-static packaging covers
Packaging of consumer durables and white goods like TV covers, Refrigerator packaging, LCD / LED packaging etc.
Packaging and cushioning solutions for Automobiles: Carpet underlays, gaskets, seat cushion inserts, door liners, side / roof panels etc. Transit packing of vehicles, returnable / multiple use packing material, domestic and exports spares packing, component packing, packing material for 2-wheelers steering wheel covers, windshield covers, die-punch wheel arch pads etc
Packing material for painted surface of components
Sports & recreation goods: Protective guards made of foam (Arm / elbow / leg / shoulder pads), EPE mats and mattresses, garment insulation, helmet lining, life jackets / life vests, sleeping bag underlay, shoe insoles, gloves, ski belts and many more...
Packaging of electronics & machinery
Fragile item packaging - packaging of glass sheets, glassware, mirrors, picture frames, ceramics, chinaware, pottery, handicrafts etc.
Packaging of highly polished and sensitive items
Packaging material for sensitive IT merchandise
Freight forwarders
Composite packaging solutions / customisedfabricated packaging products can be designed for specific requirements.
ProductDetails:
| | |
| --- | --- |
| Thickness | 0.85 mm to 100 mm |
| Grade | PL |
| Density | 20 kg/m3 and Above |
| Width | 1900 & 1500 mm |
| Brand | Supreme |
| Color | White |
| Material | EPE/PE |
Formerly: Hitlon/Profil/Litelon