Horticultural Cover Sheets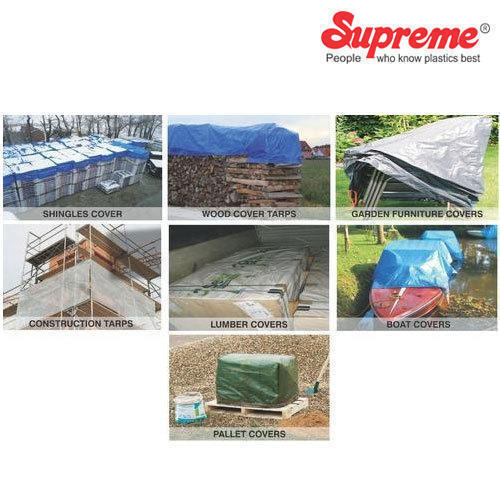 Horticultural Cover Sheets
Product Description
Applications:

Our offered sheets are applicable for Azolla Farming.
These can be applicable for portable garden beds.
These are used for plant protection.
Our item is applicable for fruit ripening chambers.
This range of product is extensively used for poultry curtains and roofs.
Used for making silage urea enrichment bags.
The said product is used in portable vermi compost beds.
These cover sheets are utilized in green house, low tunnels, nursery sheds and aprons.

Our provided sheets are used for drying spices and other material such as chillies, turmeric, grapes (raisin) etc.

Technical Specification
| | |
| --- | --- |
| Thickness | Films made in 35, 45, 55, 70, 90, 100, 120, 150, 200, 250 and 300 Gsm |
| Standards | As per bis 14611-2016 |
| Width | 4ft to 9ft width can be fabricated to a custom made size as per customers requirement |
| Brand | Supreme |
| Color | Gray |